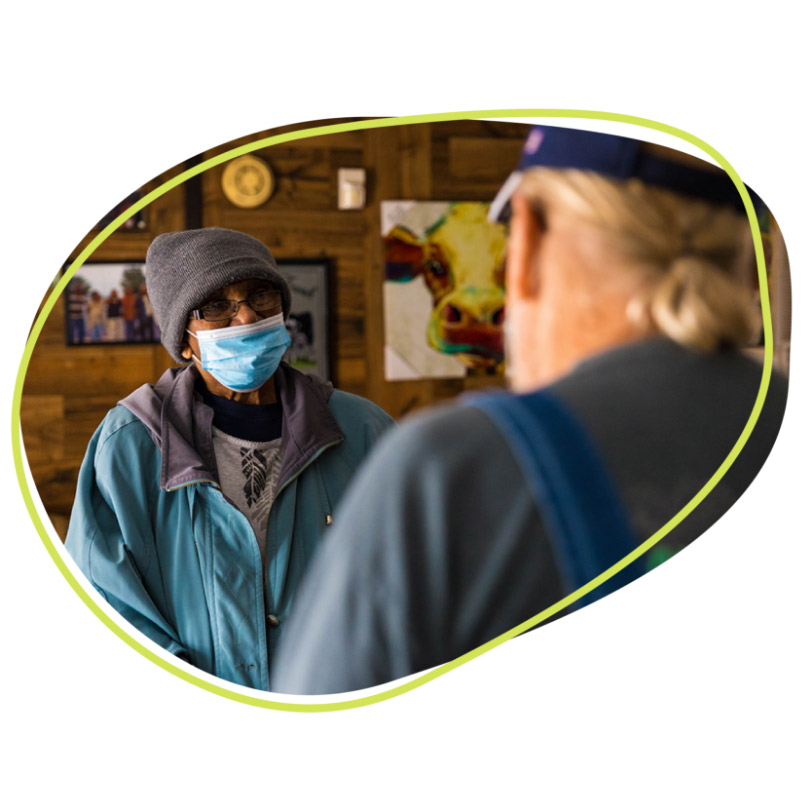 Serving our dearest community
As we get older, it often gets harder and harder to find help for even basic needs. The Mission believes in serving our seniors and ensuring they're not in precarious or vulnerable situations.
Seniors in need of assistance are paired with a volunteer Companion who gets to know their household and grocery needs. Their Companion shops for them in our Client Choice Pantry and delivers groceries to their door.
Many of our Companions build long-lasting relationships with their seniors and check in on them regularly. It is a deeply fulfilling program for clients and volunteers alike!
Contact Roger Anderson at seniors@thechristianmission.org to learn more.