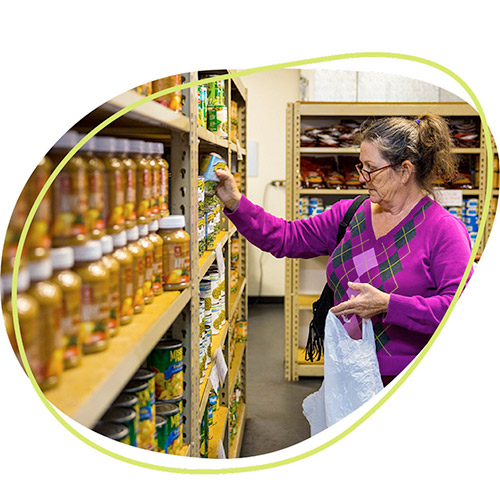 Helping people avoid hunger
with free, healthy foods
When people are in a crisis, good, nutritious food is often the first thing they forgo. That's why the Mission offers clients access to our full pantry twice monthly.
The Food Pantry offers free access to healthy, fresh produce, bread, deli items, meats, and shelf-stable foods.
In addition, we help clients take advantage of The Emergency Food Assistance Program (TEFAP). This federal program helps supplement the diets of low-income Americans by providing them with emergency food assistance at no cost.
TEFAP is offered to any individual who falls within the self-reported income guidelines. Being a client of TCM is not required to receive TEFAP.