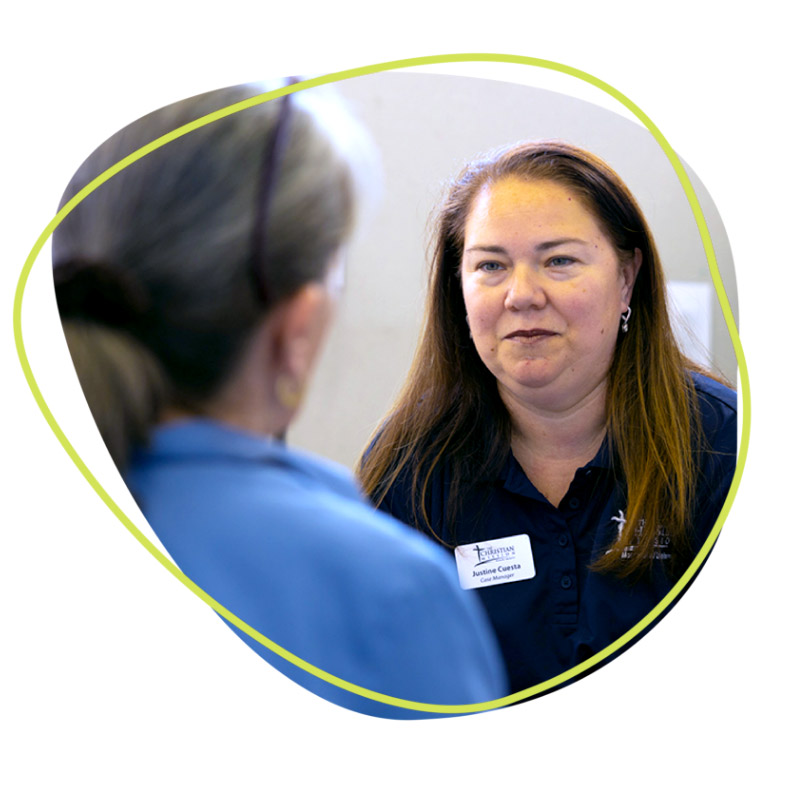 Offering Clients a plan to thrive
The circumstances around poverty are complex. In fact, its complexity is a reason why so many people end up in precarious situations in the first place.
The Mission offers case management services to help clients build a plan to thrive.
Case management is the collaborative process of meeting a client's health and human service needs.
Led by a licensed social worker, our team assesses a client's needs, creates a plan, implements the agreed-upon plan, coordinates resources, monitor progress, and evaluates options for adjustment when needed.