free clothing &
household goods
resource store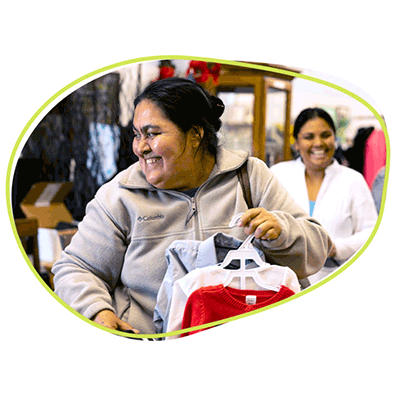 Building dignity and offering hope
When people are living in need, they lack access to the most basic of things. Their access to anything beyond the basics can feel completely out of reach.
That's why the Mission has created the Resource Store. Open weekly, our clients have access to choose a limited number of free items per month.
They can shop for items like clothing, furniture, decor, housewares, linens, shoes, and more in a safe, private environment.